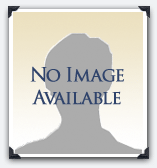 Occupation:
Banker

Total No. of Collections:
This entire collection of 28 models from companies HM, Corgi, Humor (11 models Hobby Master)
Favorite HM Models:
F-4, F-111, AF-8B Harrier

Reasons for Collecting:
My passion for modeling is not long, it lasts two years and the first model was in Hobby Master 1 / 72 - Helicopter Air Power Series.
HH1001 - UH-1B Bell Iroquois "Huey" Heavy Hog ", a 64-13978 U.S. Army, Vietnam 1966
I share with all collectors with passion and I would like to still continue to collect amazing replica aircraft. Soon next replica F-102 will be on my shelf!
Most Expected Future Models:
F-15, EA-6 Prowler, F-117
Collection Pictures: