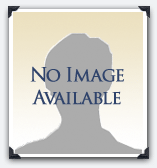 Occupation :
Polish Air Force

Total No. of Collections :
I currently have 30 Hobby Master models (including pre-orders). My whole collection numbers 65 aircraft.
Favorite HM Models :
Mig-21, Mirage 2000, F-4 Phantom

Reasons for Collecting :
For as long as I can remember, I have always been fascinated by aviation, especially military aircraft. I grew up building a few airplane model kits in 1:72 scales. Presently I am professionally associated with air force. Due to lack of enough time I've replaced plastic model kits with diecast. My first diecast aircraft was Hobby Master Mig-21MF "Big Fish", 3rd Tactical Sqd. Poznan, Poland, 45th Anniversary 1999. Since then the diecast aircraft collecting has become my passion. Today's diecast model airplanes are so realistic, authentic, and accurate you can almost smell the jet fuel floating in the air or hear the engines roar. That's how real these replicas are. Once you get one, you will get another and another!
Most Expected Future Models:
1/72 scale Mig-23/27, Mig-25/31, Su-17/20/22, Su-24
Personal Website :
www.diecastairbase.pl
Collection Pictures: