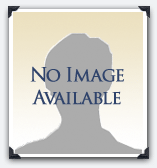 Occupation:
Driver

Total No. of Collections:
My Collection Aircraft Die Cast 1:72 scale, 1:144 company Hobby Master, Century Wings, Witty, Corgi, Dragons are 56 contemporary aircraft of which 20 models from the company HM.
Favorite HM Models:
A-4, McDonnell Douglas F-4 Phantom II, F-111, F-22, AV-8B Harrier II

Reasons for Collecting:
My passion for aviation began with the modern quite early because as a young boy skleja³em paper models that are still on my shelf. Over time, patterns began to destroy. And I decided I wanted to create a collection of models of metal. The first models were the metal is the world's modern combat vehicles in 1:72 scale. The first plane that I bought in Poland was not a McDonnell-Douglas F-4J Phantom II VF-96, "SHOWTIME 100", VIETNAM 1972, HA1902.Po buy Phantom great there were more which still appear in my showcases. Just waiting for the delivery of the HM. My dream is to create a wonderful collection of modern aircraft have been collecting for 3 years. His passion for collecting and I will continue to continue and encourage everyone to collect metal military aircraft, and more. Replica aircraft are faithfully reproduced with great precision made which encourages buying such models as the HM!! HM is my number 1 in the world:).
Most Expected Future Models:
F-117, EA-6Prowler, F-14, F-15, F-18, F-35, A-5, AH-1Z Super Cobra, the Sikorsky CH-53E Super Stallion, and many others
Collection Pictures: